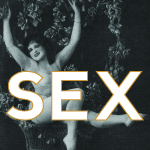 Submissions are CLOSED for our 9th Annual
February Short Play & Musical Festival – SEX!
DATES & LOCATIONS:
February 15 – March 01, 2020
The Steve & Marie Sgouros Theatre at The Players Theatre 115 MacDougal Street, New York, NY 10012

3 weeks, 4 performances weekly (Thursday through Sunday),
5 plays featured each week.
ELIGIBILITY: Short Plays and Musicals with a performance time of 15 minutes or less, no more than 15 pages in length. Writers are eligible to submit up to 2 plays.
THEME: "SEX!" A little bit naughty and slightly steamy but very sexy. No one under 18 will be admitted to the performance so ….. All plays submitted must be centered on, or revolve around this theme.
** Note **
1) Playwrights are responsible for producing their own play – Host provides Theatre, technicians and box office
2) If selected, there is a $100 REFUNDABLE deposit required and a $50 NON-refundable tech fee required
Plays MUST be NO MORE 15 minutes in length and no more than 15 pages
Submissions open: December 02, 2019
Submissions close: January 02, 2020 at 11p
Play selection announced soon thereafter.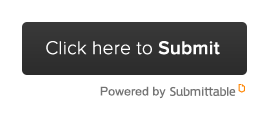 ---
Previous Festival Winners
2019 February Finalists & Winners
February 7 – February 24, 2019
Week 1 – 02/07/19 -02/10/19
Maneater by Emmy Potter
All I Wanna Do by GennyYosco
The Legally-Binding Consummation of  Lord Benedict De Tancarville
and Lady Christine D'Aguillon by Maia Henkin – WINNER
Love Cures by Patrick McEvoy
Big Three-Ring Goodbye by Michael Long
Week 2 – 02/14/19 – 02/17/19
Advances by Eileen Byrne
Reality Rejects by Susan Boggess – WINNER
Celine and Justin by Kieran Carroll
Hot for Teacher by Amanda Murphy
The Carpenter, the Flood, and the Fart by Lawrence Rinkel
Week 3 – 02/21/19 – 02/24/19
The Difference by Jack Rushton
Foreplay – The App by Walter Thinnes
Waking Up by Jocelyn Freeman
Bangin' on Rosh Hashana by Nick DeSimone
Bite the App by Tim Allis – WINNER
---
Previous Festival Winners
2018 February Finalists & Winners
DATES & LOCATIONS:
February 8 – February 25, 2018
The Steve & Marie Sgouros Theatre at The Players Theatre
115 MacDougal Street, New York, NY  10012
Week 1: February 08-11, 2018
Turnabout by Christopher Marshall – WINNER
The Depressed Hustler by Michael S. Piatkowski
Countdown by Straton Rushing
The Fairy Tale of America by Michael Niederman
Business As Usual by Genny Yosco
Week 2: February 15-18, 2018
The Eggshells by JC Hopkins
Matt and Susan and Greg and Julie by Walter Thinnes
The Heart Wants by Danielle Fink
V-Card by Stacey Weingarten – WINNER
Belgium Has Fallen by Michael Long
Week 3: February 22-25, 2018
45 Coffee Dates – an excerpt by Antonia Kasper
BeeKeeper by Jack Rushton – WINNER
Whole by Alina Jacobs
Red and the Wolf by Ingrid Oslund
Meep-meep by Paul Pasulka