Submissions for SPF-BOO! 2020 are now OPEN!
---
We hope to be back in the theatre by October to host SPF-BOO live as we have for the past 10 years. However, after a very successful virtual SPF-NYC festival in July, we feel equipped to go online again, if we have to.
It's been a scary year so far…so you playwrights should have plenty of haunting content for your short play based on the theme "horror". We can't wait to read!
LOCATION:
The Steve & Marie Sgouros Theatre at The Players Theatre
115 MacDougal Street, New York, NY 10012
3 weeks, 4 performances weekly (Thursday through Sunday),
5 plays featured each week
October 15-November 1, 2020
ELIGIBILITY: Short Plays and Musicals with a performance time of 15 minutes or less, no more than 15 pages in length. Writers are eligible to submit up to 2 plays.
THEME: "BOO!" Scare us or force us to laugh till we die – horror plays and musicals including a great spoof
** Note **
1) Playwrights are responsible for producing their own play – Host provides Theatre, technicians and box office
2) If selected, there is a $100 REFUNDABLE deposit required and a $50 NON-refundable tech fee required Plays MUST be NO MORE 15 minutes in length and no more than 15 pages
3) ALL submissions must be submitted online through the Submittable portal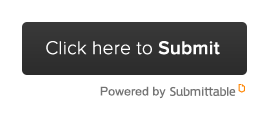 Submissions open: August 12, 2020
Submissions close: September 10th at 11:00pm (Play selection announced soon thereafter)

Click Here to download a sample contract for the festival – this is a sample do not fill out and send.