COVID-19 UPDATE:
The 10th Annual June Festival – NYC
Like the New Yorkers we are, we remain determined and vigilant.
Therefore, although we won't be able to host SPF-NYC as planned, the show must go on!
We will be hosting live readings of the 15 selected plays
via Facebook Live (@beboldproductions) in July 2020.
Stay tuned for more info!
---
NYC is at the center of it all right now but unfortunately, this time it's not in the
best of circumstances. However, New Yorkers remain
gritty, loyal, and apologetically themselves.
We at SPF are eager to get back to our normal routines and are beyond hopeful that we can continue with our SPF-NYC June festival as planned. However, we have some backup plans in place should we have to postpone or cancel the festival.
If, for whatever reason, we are unable to proceed in June, we will work with The Players Theatre and hopefully find an alternate slot for the festival in either July or August.
If that is not possible either, we will host a virtual reading of all 15 selected plays.Regardless, ALL 15 plays selected for the festival will automatically earn
right first of refusal to participate in the June 2021 festival.
So really, you've got nothing else to lose, right? Just WRITE!
LOCATION:
The Steve & Marie Sgouros Theatre at The Players Theatre 115 MacDougal Street, New York, NY 10012
3 weeks, 4 performances weekly (Thursday through Sunday),
5 plays featured each week.
ELIGIBILITY: Short Plays and Musicals with a performance time of 15 minutes or less, no more than 15 pages in length. Writers are eligible to submit up to 2 plays.
THEME: "NYC – Only in New York" New York City is like no other place in the world! We are seeking plays that get to the heart of the Big Apple and explore what makes this town tick. Unique New York – it's more than a tongue twister – it is a way of life! All plays submitted must be centered on, or revolve around this theme.
** Note **
1) Playwrights are responsible for producing their own play – Host provides Theatre, technicians and box office
2) If selected, there is a $100 REFUNDABLE deposit required and a $50 NON-refundable tech fee required Plays MUST be NO MORE 15 minutes in length and no more than 15 pages
3) ALL submissions must be submitted online through the Submittable portal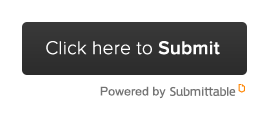 Submissions open: March 3, 2020
Submissions close: April 30, at 5p (Play selection announced soon thereafter)

Click Here to download a sample contract for the festival – this is a sample do not fill out and send.