---
Well, as if 2020 couldn't get any scarier…we've had to do the unspeakable and cancel the 10th Annual Short Play Festival – BOO! It was a very tough and harrowing decision, which took much deliberation and consideration.
The safety and health of our community and theatre is our top priority and though we debated several different methods to possibly perform, in the end we had to make the executive decision to hold off.
We have every intent of being back into the theatre by February 2021 (hah, heard this before?) for SPF-SEX 2021. We will be opening submissions in the coming weeks, so keep and eye out and get to writing!
LOCATION:
The Steve & Marie Sgouros Theatre at The Players Theatre
115 MacDougal Street, New York, NY 10012
3 weeks, 4 performances weekly (Thursday through Sunday),
5 plays featured each week
SPF-SEX February 2021
ELIGIBILITY: Short Plays and Musicals with a performance time of 15 minutes or less, no more than 15 pages in length. Writers are eligible to submit up to 2 plays.
THEME: "SEX!" We're bringing sexy back.

** Note **
1) Playwrights are responsible for producing their own play – Host provides Theatre, technicians and box office
2) If selected, there is a $100 REFUNDABLE deposit required and a $50 NON-refundable tech fee required Plays MUST be NO MORE 15 minutes in length and no more than 15 pages
3) ALL submissions must be submitted online through the Submittable portal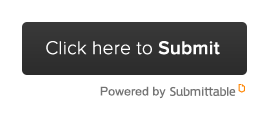 Submissions open: TBD
Submissions close: TBD (Play selection announced soon thereafter)

Click Here to download a sample contract for the festival – this is a sample do not fill out and send.