Submissions for

NYC 2023

are now open!
Festival runs June 8 – 25, 2023. Submission deadline is March 25,11:59pm.
Click here to learn more.
---
Congrats to all our
LUV

2023 participants!


Click HERE for a detailed description of each play.

Week One: February 9 – 12
"What Say You, Boson Q?" by David Malouf —WINNER!
"Differently Abling" by Zoé Badovinac
"The Rules" by Megan Kemple
"Our Daughter's Wedding" by Saima Huq
"Feng Shui" by Taylor Vetter

Week Two: February 16 – 19
"Wedding Blues" by Frank Stancati
"Tomorrow" by David Taylor Little
"The Immortal Jellyfish" by Elise Valderrama
"Marriage Counseling on Valentine's Day" by William Zolla II — WINNER!
"Do I Know You?" by Michael Long

Week Three: February 23 – 26
"Forever?" by Mike Teverbaugh
"The 7 Local to Bliss Street" by Charlie Finesilver
"The Muse" by Matthew Carpenito
"She's Got His Number" by Rex McGregor
"Love Potion 69" by Andrea Woodbridge — WINNER!

We will be taking submissions for SPF NYC now–click below to submit!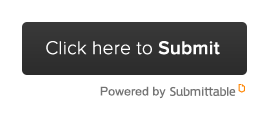 ---
---
---