Every October for 3 Weeks!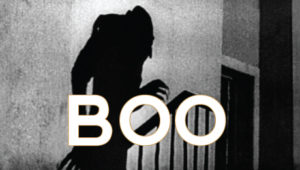 PREVIOUS FESTIVAL PARTICIPANTS AND WINNERS
---
Congratulations to our 8th Annual Boo! Playwrights
DATES & LOCATIONS:
October 11-28, 2018
The Steve & Marie Sgouros Theatre at The Players Theatre
115 MacDougal Street, New York, NY  10012
Selected Plays:
Week 1: October 11-14
And Old Friends Are Gold by Genny Yosco
Hallowed Be Thy LAME! By Noah Mailloux – WINNER
Cat on a Warm Cotton Bed by Fernando Segall
Scar Stuff – An Invitation to the Undertaker by Kevin P. Hale
Ritual Cleansing by Paul K. Smith
Week 2: October 18-21
Too Square by James James
The Olympics by Michael Long
The Circle Rules by Ed Sams – WINNER
Park Place by Lindsay Hope Simon
Week 3: October 25-28
The Ride Down Mount Scary by Walter Thinnes
Left Swipe by Jenn Ficarra
A Miner's Life by Tasha Paley
Goodbye by Jocelyn Freeman – WINNER
Night Owls by Harvey Ussach
---
7th Annual October Short Play & Musical Festival – Boo!
October 12 – 29, 2017


at the Players Theatre – NYC

Congratulations to the following plays!

Week One: October 12 – 15, 2017
Trump by 70% by Mary Teitelbaum – WINNER!
I'm Just Loving It by Melissa Maney
Sourtoe Cocktail Club by Stacey Weingarten
Just Gone by Genny Yosco

Week Two: October 19 – 22, 2017
The Grinding Woman by Sarah Fiete
Baltimore by Steven Haworth
Taking Back Halloween by Cayenne Douglass
Foodies! by Damon Norko
The Masque of the Red Death by Chris Clarke – WINNER!

Week Three: October 26 – 29, 2017 
Kept in the Dark by Christina Cordano & Grace Chan
Wiener Wonka's Hot Dog Factory by Alberto Nevada Lozano
Someone, Somewhere by Allan Yashin
PS is Coming by Jaime Mac
The Radium Girls: A Jaw-Dropping New Musical by Amanda D'Archangelis, Sami Horneff, Lisa Mongillo – WINNER!