Performance Dates
June 10-27, 2021
SPF COVID-19 Safety Protocols
We are taking the following precautions to keep our staff and artists safe.
There will be a limited live audience (current state guidelines allow for 33% capacity) as well as a live streamed performance!

Everyone entering the building must agree to a temperature check and answering COVID-related health questions.  Anyone with a fever or show any COVID symptoms with not be admitted to the building
All participants and staff will be required to wear a mask at all times in the theatre (masks are available for anyone who does not have one)
Everyone must maintain at least 6 ft distance from each other inside the theatre where possible (i.e. no congregating in hallways)
The theatre will only be accessible to participants for tech rehearsal and their performances. Participants will be asked to leave the building at the conclusion of their show's performance.
Each play will have their own private holding area where they will be asked to remain (masks on and socially distant) before taking the stage for their performance
Holding rooms are thoroughly sanitized before and after each rehearsal/performance with UV lights.  All high-touch areas are sanitized before and after each tech/performance.  Hand sanitizer is provided in all rooms.
The theatre space will be thoroughly sanitized between each play (via an electrostatic cleaner and the theatre's two Air Purifiers with H13 HEPA filter)
Hand washing and sanitizing is also expected of all participants and staff members. Sanitizer will be provided in holding rooms and in the theatre. Masks will be provided for anyone who needs one.
LOCATION:
The Steve & Marie Sgouros Theatre at The Players Theatre
115 MacDougal Street, New York, NY 10012
3 weeks, 4 performances weekly (Thursday through Sunday),
5 plays featured each week
SPF-NYC June 2021
ELIGIBILITY: Short Plays and Musicals with a performance time of 15 minutes or less, no more than 15 pages in length. Writers are eligible to submit up to 2 plays.
THEME: "NYC!" Where dreams are made of…

** Note **
1) Playwrights are responsible for producing their own play – Host provides Theatre, technicians and box office
2) If selected, there is a $100 REFUNDABLE deposit required and a $50 NON-refundable tech fee required Plays MUST be NO MORE 15 minutes in length and no more than 15 pages
3) ALL submissions must be submitted online through the Submittable portal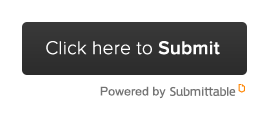 Submissions open: April 26, 2021
Submissions close: May 15, 2021

Click Here to download a sample contract for the festival – this is a sample do not fill out and send.
Selected for the February 2021 SPF Virtual Festival
Our Usual Meeting at Mulligans by Genny Yosco
Pandemic Passion by Amy Drake
Jason & Elvis by Steven Simoncic
Business by Sebastian Hagelstein
Saturday, March 13th at 3pm (BUY TIX)
Subway Seat by Genny Yosco
Throbbing In by Leonard Goodisman
The Year 2037 by Jocelyn Freeman
Don't Flip Your Snood by Rex McGregor