SPF-LUV Participants will be notified soon!

Our 13th Annual LUV Festival will run
February 8 – 25, 2024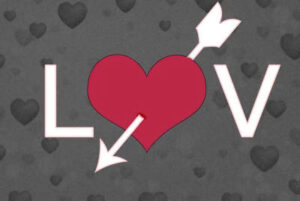 The name of the game is love! Whether heart-wrenchingly poignant, sweet and sexy, or heartwarmingly funny, it's all about the big L!
SUBMISSIONS DUE BY Nov 25, 11:59pm
Plays must have a running time of 15 minutes or less (which roughly translates to 15 pages) to qualify for the weekly contest. Each week a winner – selected by audience vote – receives the honor of "Best of the Week" and $100 prize.
The shows are produced entirely by the playwright and their team, are non union, and are presented at the Steve & Marie Sgouros Black Box Theatre – located on the 3rd floor of the historic Players Theatre in the heart of Greenwich Village – NYC. There is one-time $50 tech fee for any play that is chosen and decides to participate. There is NO submission fee.
Please DO NOT submit plays that are for Boo or NYC. They will be rejected automatically–remember, this is for LUV,  so we are looking for sweet, sexy, funny…anything to do with love!
Please also check out this page for details that will improve your play's chance on getting selected. You can also find our handbook Click here: SPF TIPS