Congratulations to the Week 2 Winner!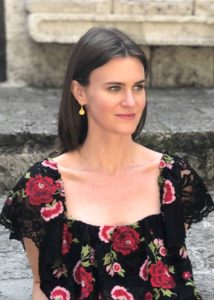 Congratulations to Susan Boggess whose play "Reality Rejects" is the Week Two winner of the 8th annual Players Theatre Short Play Festival – Sex! 2019.  The Reality Rejects is about what happens when two reality television show rejects pursue their own form of love without the cameras rolling. It explores both the exciting and less so parts of sex and relationships.
The production was directed by Susan Boggess and the talented cast included: Gracie Canaan as Melanie Powers, Stefanie Sparks as Bethany Harlow And Adam David Pearce/Ben Sampson.
Congratulations and thank you to all the playwrights, directors and actors!